Seamless or continuous aluminium guttering is a tried and tested form of guttering. It dates back to the 1960s in the U.S.A where it was developed, under the name K guttering. It was extruded through a machine manually. Now due to advance in technology it can be run out in lengths of up to 35 metres without a join.
County Gutters only use the Mustang Seamless Aluminium Gutter System; this is accredited with B.B.A certification.
County Gutters use the Iron Man gutter forming machines, we use 0.9mm gauge pre painted coil which is fed into the machine with aid of nylon and stainless steel rollers, the gutter is then formed into the distinctive ogee style.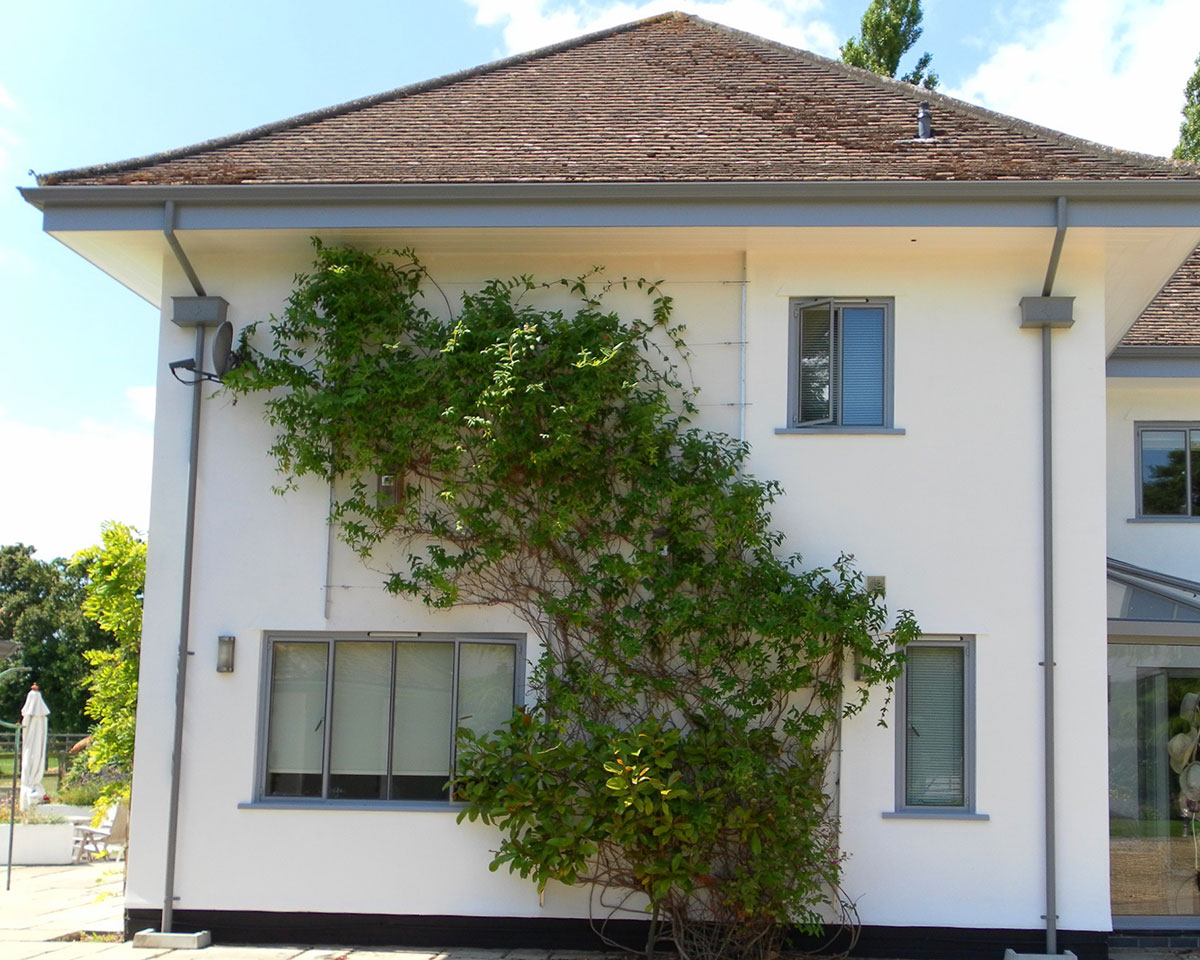 Fixing
The gutter is fixed using concealed aluminium hangers, these are positioned at no more than 450mm apart giving the gutter strength to withstand ladder work. The gutter is fixed using stainless steel screws complementing the long term life of the gutter system.
Corners
The gutter is only seamless on the continuous lengths, Mustang 2 part locking corners are used where angles are necessary, where the 2 lengths of aluminium meet the 2 part corner is sealed with Arbosil sealant then mechanically fixed together creating a permanent and waterproof corner.
Outlets
These are drilled and fitted after extrusion to the exact place where the downpipe is situated. There are various sizes of outlets depending on which downpipe is to be used.
Installation
For the average house installation will be done in 1 to 2 days. Each run of eave is measured individually; the coil is then run through the forming machine to create a continuous piece of gutter that is custom sized to that eave. Our crew will then work their way around the house fabricating, installing and sealing each length of gutter and corner as they go. The last step is to install the outlets, whether connecting to the existing downpipes or the installation of new downpipes as required.